Reach Your B2B Prospects using Linkedin Marketing Services
Generate CXO, Director, VP Level Leads With Our Linkedin B2B Marketing Services
When it is about B2B marketing, LinkedIn is still ruling as a king than any othersocial media platforms. The affordable LinkedIn marketing packages of cubic interactive will help you to reach the target audience and generate sales. Our flexible and customizable marketing plan builds a strong brand loyalty and allows you to meet new clients locally and internationally. At cubic- interactive we have a team of marketing experienced in handling successful LinkedIn ads for our clients. We make sure you to take your business to the next stage and thrive on the platform. Still confused? Try our basic LinkedIn marketing plan today and see how it is working out for you. Contact us today.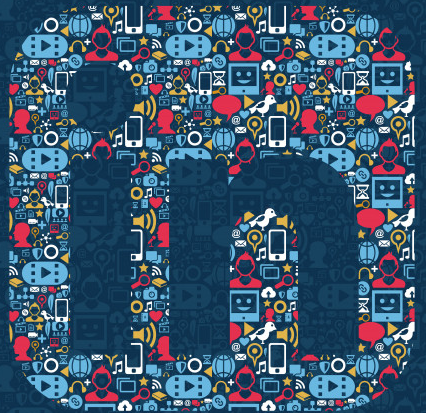 Linkedin Marketing services For Enterprise B2B Companies
Features of Our Linkedin Marketing Services

Linkedin Strategy Development
Marketing with a clear strategy will put you in the right path to success. Linkedin campaigns without a clear strategy has it's pitfalls and can lead to disastrous results. Initial discovery calls helps us to understand your business, success/failure of your past campaigns, profit margin / sale, target demographic, campaigns goals etc. We then devise a strategy for content creation (content tone, type of content, creatives etc) to attract and engage with your target audience.

Linkedin Ad Copy Writing
Your Linkedin content can make your campaign hero or zero. We will write the right LinkedIn ad copy which will connect with your target audience. We will write the ad copies based on the set objective for the campaign. Whether your objective is lead generation or engagement, we can balance the act and help you to fulfill your objectives.

Landing Page Optimization
To have highly converting landing page, you need to have the right heading, benefits of the product/service, trust elements (client logo, review, partners, testimonial..etc), good call to action and a neat lead capture form. We validate each landing page based on a set of parameters to improve the landing page experience and increase the lead/sales conversion.

Conversion Tracking
Data is a key element in a PPC campaign. To track a user from the interaction point to sales/lead conversion tracking is important. With the conversion tracking you can identify which ads, keywords, audience persona are yielding best results and this helps you to make the right campaign optimization decisions. You can also set a dollar value to each conversion and make sure your campaigns are profitable.

Competitor Analysis
To win the PPC battle you need to have the right arsenal in your disposal and also need to have the intelligence about your competitors. We collect intelligence about competitors ad copies, landing page, target keywords and their offer (whitepapers, discount coupons etc) to entice visitors towards conversion. The collected intelligence about your competitor will be used to enhance your campaign and drive a positive result

Budget Management
Budget management in a critical tactic in PPC campaigns. We will spent your dollars wisely and make sure you are getting the best ROI on your investment. You can't choose a 'Set it and Fortget it' lazy approach process for bid management. Budget has to be allocated and optimized based on the best performing campaigns, ads, keywords.